×
[PR]上記の広告は3ヶ月以上新規記事投稿のないブログに表示されています。新しい記事を書く事で広告が消えます。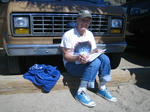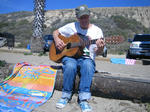 reunion
Have you seen "Big Wednesday" before ???
I've seen 10000000000 times already .
Big Wednesday (1978) is an American coming of age film directed by John Milius. Milius co-wrote Big Wednesday .
I've met Danny Aaberg @ Sano today . he was singing "Crumple Car"just for me on the Beach also he talked about Big wednesday story ...
also He plays on movie .... Jack he just came back from Vietnam when he surfed . ..... he was in the water yes!! " Candy man "
That's him Danny !!!!
Danny is super nice guy i'm his biggest fun for sure .
cause today is wednesday "Big Wednesday"
Thanks again Danny Aaberg .
PR
カレンダー
| S | M | T | W | T | F | S |
| --- | --- | --- | --- | --- | --- | --- |
| | | | 1 | 2 | 3 | 4 |
| 5 | 6 | 7 | 8 | 9 | 10 | 11 |
| 12 | 13 | 14 | 15 | 16 | 17 | 18 |
| 19 | 20 | 21 | 22 | 23 | 24 | 25 |
| 26 | 27 | 28 | 29 | 30 | 31 | |
最新コメント
[03/09 岸團]
[02/23 Jun]
[07/06 ヒデ]
[05/18 GLIDE]
[01/29 jerry]
最新記事
(11/01)
(10/31)
(10/22)
(10/21)
(10/17)
プロフィール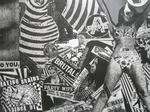 最古記事
(06/06)
(06/06)
(06/07)
(06/07)
(06/08)